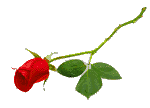 TENDER LOVE IN DREAMS DOTH COME
© 1999 by Gary Jacobson



You are beside me in dreams tonight my love,
Fanciful as a morning dove.
On gossamer wings breathless love doth fly
To stars hung high in the moonlit sky.



Your tender love lifts me high and higher,
Heart and soul consumed by eternal fire,
A fire that in my breast doth shine,
Fervently hoping that soon you'll be mine.



How did I exist before your love,
Without my angel come down from above.
No, the thought makes reason stare,
How could I live if you were not there?
So tonight make fantasy real,
Our love with a sacred kiss seal.
Make our hearts in supreme devotion,
Crash like the waves in life's great ocean.



Be with me tonight my love!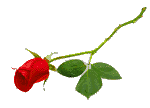 MY DREAM
BY GARY JACOBSON
I dream of puppy dogs
Tied up in string,
Snakes and snails adventuring,
Puppy dog tail boys
To their daddys aspiring,
Stainless youth
With high kites flying,
Streaming hot spring days
Tepidly mesmerizing.

I dream of cherub sugar and spice ballerinas
Charmingly alluring,
Everything nice girls,
With mud pies bemiring,
Youthful sweat
From youthful brows glowing
As the radiance of roses,
Awesomely inspiring.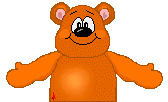 NIGHTIME DREAMS
by Gary Jacobson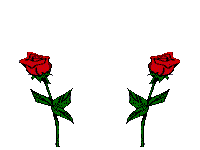 In the night I dream cuckolds
Of flattery fair night time holds,
Mine very mind embroidering,
In dreaming of young men swashbuckling,
On the high seas flamboyantly buccaneering,
Mother's milk tis scarce out of them
Gayly conspiring,
Pursuing joys mindlessly,
Madly,
Throwing cares about baudily.

I dream of life's festivities
Bordering on boring,
A lifelong trivial pursuit
Of admirable fooling,
Learning rough rudeness
From ribald entertainment fellows jesting,
With illhumored,
Off-coloured bantering.

I dream of ladies passing fine
Each breath the air perfuming.
Mine heart aptly fitted with dreams I pine,
Throbbing,
In my mind seeing
Natural beauty performed,
Enraptured
By the cooing dove.
In fantasy singing
To thee joyous songs of love.

Mid tremulous cajoling
In the presence of dreamland's beauty,
I weave flowery words in chivalry flattering
Spinning a tapestry of beauty
Before this magnificent cutie.
Oh mine helpless heart tis bursting,
Empassioned emotions exploding
Erotic,
Methinks symbiotic.
I enraptured fantasize
Of life dreams and schemes,
Visualize,
Conseptualize,
Joys the eye gleams,
With heart madly palpitating,
Visions collecting,
Of women with highborne lips flittering,
Coyly fluttering...

For women art modest as a mourning dove,
Tempestuously teasing with coy daring,
Bearing hot yet temperate love,
Light as the bright morn enamoring.

I do dream in the twinkling of an eye,
When souls fall in love with a sigh,
Mirroring
Entranced being,
Solemn life vows remembering.
I enjoy fond nightime thrill ravishing
Veritable aspects of amusing life persevering,
With extempore speech dreams dreaming,
Mine mother wit preserving.

I dream of coquettes honors investing
Conferring needs wisdom pervading
Granting enjoined maturity,
Me becoming we.

We veritably become the greater being,
With shining faces empowering,
Bearing auras birth tincture.
To calmly face brave future,
The golden moment of sublime treasure
Wherein lies deaths vile meaning.
Saturate swiftly this moment
So fleeting,
Stainless youth scheming.




Click here to return to Site Directory