If in this life the world is too fast spinning,
And You're feeling
Like just another splat in the box,
From a sky raining nothing but rocks?
Do people wish on you a pox?
Do you feel life's closing in on you,
Coloring your world in somber always blue,
Knocked to your knees with stains imbrue.


If you would give a pretty penney


If you had luck any...
You might give all your baubles
To rid yourself of life's little foibles.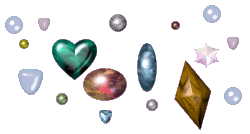 For life is too confining,
Too hard to do what you want to be doing.
When everybody tells you, you can't,
Just remember that ant
Who moved the rubber tree plant.
Just stand up, shake it off,
Your hat to your troubles doff.

When you feel you're rollerskating in a buffalo herd,
Embroiled in an existence absurd,
Feeling life is too hard...
Just let down your guard.
When things look forlornly bleakest;
When you're feeling from life's roils weakest,
Life will give you a rose,


In solemnity propose,
Just knuckle down,
buckle down,
and do it,
Do it,
Do it.