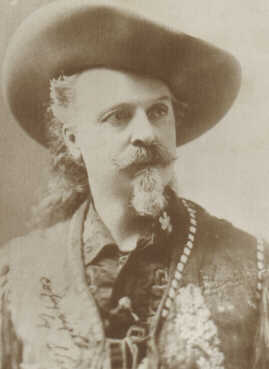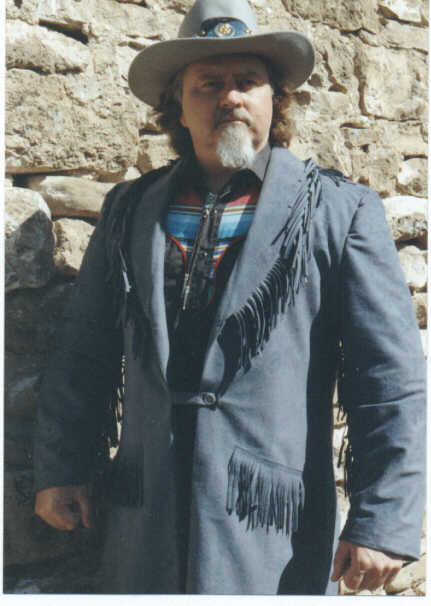 William Frederick "Buffalo Bill" Cody *** Frederick Gary "Buffalo Bill" Jacobson
Buffalo Bill
BY GARY JACOBSON © 2001
Buffalo Bill
His exploits live on in wild west saga still
An American showman brought a frontier thrill
in "Buffalo Bill's robust wild west circus,
Captivated audiences imagination through the U.S.
Toured Europe, kings and queens to impress
Entertained with "shoot 'em up" indian attack.
"Wild Bill" Hickock, Sitting Bull and Texas Jack
To noble gentry showed savage ways
Of the wild west wooly days...

In theaters Bill represented a frontiersman stalwart
Who lived the rugged "life on the edge" part
William Frederick Cody without doubt
An authentic six gun toting' backwoodsman scout
A plainsman, cowboy, pony express rider,
An indian fighter
Clothed in breeches of the buckskin deer
Showed wild west ways from the final frontier
A U.S. Army Colonel this Cavalry guide
A buffalo hunter for the railroad taking 4,000 hide
Displayed a true mountain man of earth and fire art
Walking in rawhide moccasins' from life's start.

Then in the play "Annie Get Your Gun,"
Came Frederick Gary Jacobson
To stand in for William Frederick Cody
To enact "Buffalo Bill's" exploits boldly
In the saga of Annie Oakley...
With Chief Sitting Bull to electrify
Enthusiastic audiences in the musical gratify.

Click Here To Return To Site Map Directory