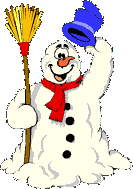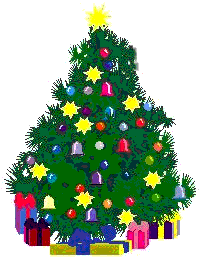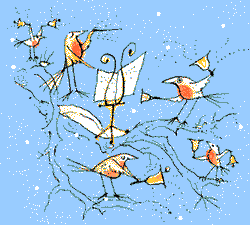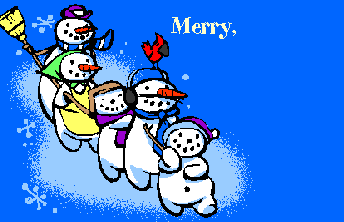 by Gary Jacobson
All the snowmen that children laughingly made,
Standing outside our houses like a frosty parade,
On a silent night, with hoarfrost breath do call,
Time to get ready one and all,
For the annual snowman ball.


So come join in the fun
For of snow there's a ton,
Plenty of ammunition just lieing on the ground,
So mould an icy missile tight and sound
And with carefree frolicking throw it around


All the merry snowmen laugh with glee
For Christmas is the happiest time of year you see,
A snowball party,
A time of exultation,
Jubilation,
deep gratification,
and joyous exhilaration,
For these round mounds of compacted snow's lace.
Even two Santas and their reindeer are dancing all over the place.


The snowmen wish you peace
Hope that joy will in our homes increase
And a special christmas love
Like the snows filtering down from above
Will in our hearts with warmth abide
Throughout the coming New Year's millenial tide.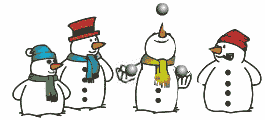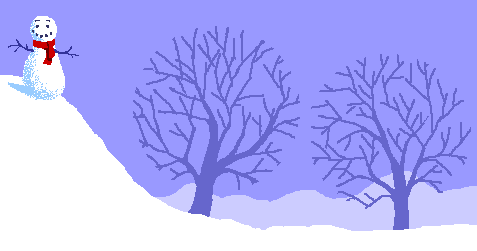 Click singing tree for
"Wintertime Is A Gay Time"


"Sugarplums Dancing In my Head"


Click here to return to
"Realm Of Poetry" home page directory


I welcome your comments.
Email me at


pgriz@hotmail.com




Please Be Kind and my Guestbook sign,
That I Might Know You Passed This Way!