Give Thanks For Teachers
by Gary Jacobson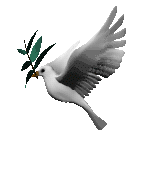 To our blessed teachers, a warm thanksgiving greeting
Thanksgiving for knowledge in word and deed possessing
To those giving of themselves helping others see the light
Envisioning dreams thru morningís leaking bright
Seeing visions of futureís far shore
With loving kindnesses galore
Kingdom building one student at a time
That the world may continue growing in harmonic rhyme.

Teachers, fragrance of a better life compose
Sweeter beauty reminiscent of a rose
Bestowing life for Godís children
Performed on young sisters, brethren
With loving patience virtuously bore
His good right hand instructed for a heavenly chore
Planting seeds to build a nation
But tools in the hand of creation

Teachers surely are Godís special aids
For whom there are no ticker-tape parades
Whose lifelong glory from memory never fades
Giving to those with special needs special passion
Bearing an almost sacred, quieted expression
Giving of their strength in saintly fashion
Sharing principles by life decreed
Fertile young minds to feed.

Teachers seek neither fame nor glory,
Tools of education filling histories fabled story
Books in a teacherís hands giving rebirth
Cultivating skills to become the masters of earth
Bearing portents of wisdom in marvelous sensitivity,
Hearts filled with amazing empathy
Giving of the essence of themselves
Endowing solidly on the world firm resolves.

Teachers,
Educators,
Valiant spirits,
Harboring a stubborn tenacity that never quits
ďJust doing their jobĒ in their goodness
In common nobility showing uncommon unselfishness
Tenderness never failing, a divine hereafter guiding
Mankindís most priceless pearl, education, dispensing

Teachers bear one-on-one responsibility
Carrying advancement of manís heritage honorably
Without tinkling brass or crashing cymbals charity
An essence of Mother Earth from great humanity leaks
Veritable divinity from these seers seeps...
To students reaching for the stars brighter suns
Runs from all civilizationís backbones
Illuminating hope for the future, these chosen ones.

Teachers give service with courageous compassion
Godís Angelic surrogates in action
Showing students a world so big and wide
Yet patient temperance must needs abide
The Lordís saving grace, intelligence, will appear
Learningís journey from the precipice so far, yet near
In the classroom, forever looming crystal clear
Quelling ignorance, poverty and fear

Teachers earn Christís purest love
Blessings distilled from celestial courtyards above
Verily, showering lifeís deeper meanings in learning
Where burns bright the light of the world
Wisdom from inner beauty unfurled
Teaching those on lifeís pathway just starting
Visions instilling in foundations beginning
Providing literate potential in the world imparting.

How exciting this grand adventure thrilling...



Please Be Kind and my Guestbook sign, That I Might Know You Passed This Way!




I welcome your comments. Email me at

pgriz@hotmail.com



Click here to return to "Realm Of Poetry,"